Grace Saratoga Student Ministries
Grades 6-12 | Meets Sundays from 6:30-8pm.
At Grace Saratoga Students, we are about welcoming ALL Students in hopes that they may begin or grow in their relationship with Jesus. If you come hang with us you will experience a welcoming and community driven atmosphere, as well as some fun along the way. We meet on Sunday nights from 6:30-8pm. Come check us out!
Follow Grace Saratoga Students on social media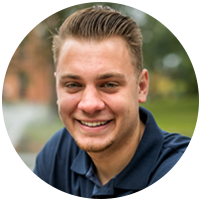 Jordan Brustle
Student Ministries Director