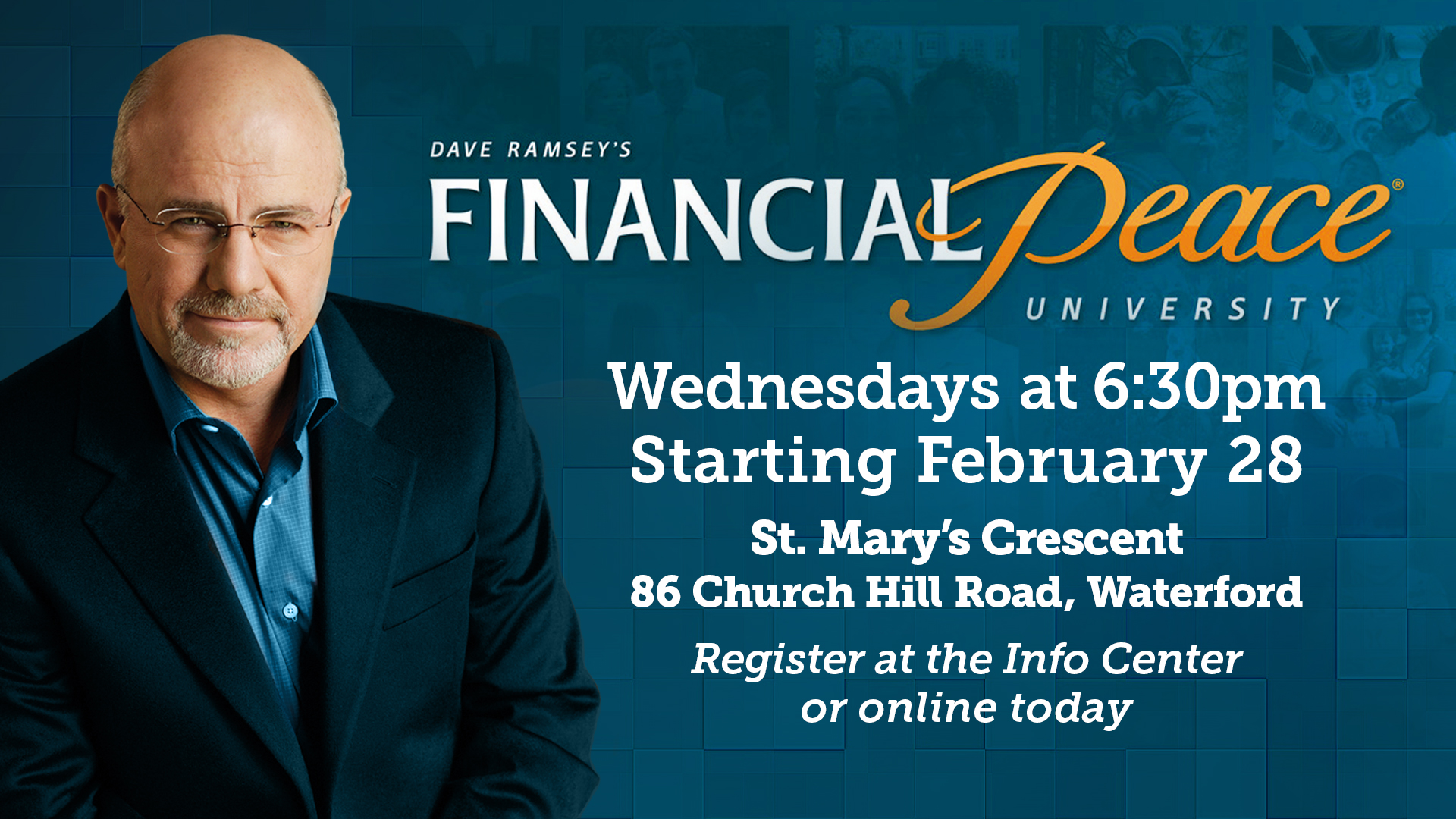 Financial Peace University(FPU) – Halfmoon/St Mary's Crescent
Lead by
Location: St Mary's Crescent Waterford, NY
Date & Time: Wed. Feb 28 6:30pm

Financial Peace University (FPU) is an entertaining, biblically based curriculum for personal finance, with topics ranging from getting out of debt to building and handling wealth. Featuring video teaching by the nationally recognized financial expert, Dave Ramsey, and class discussion, this 9-week class will help you take the next step toward peace with your finances and handling your money God's way!
For this special class, we are partnering with St Mary's Crescent in Waterford. This class will be held at St Mary's with coordinators from both churches. The address is 86 Church Hill Road, Waterford, NY, 12188.
Pay in class for a $5.00 discount.
The materials fee for this class is $105.00. You can receive a $5.00 discount by paying in class. When the payment screen comes up, simply check "Pay Later."