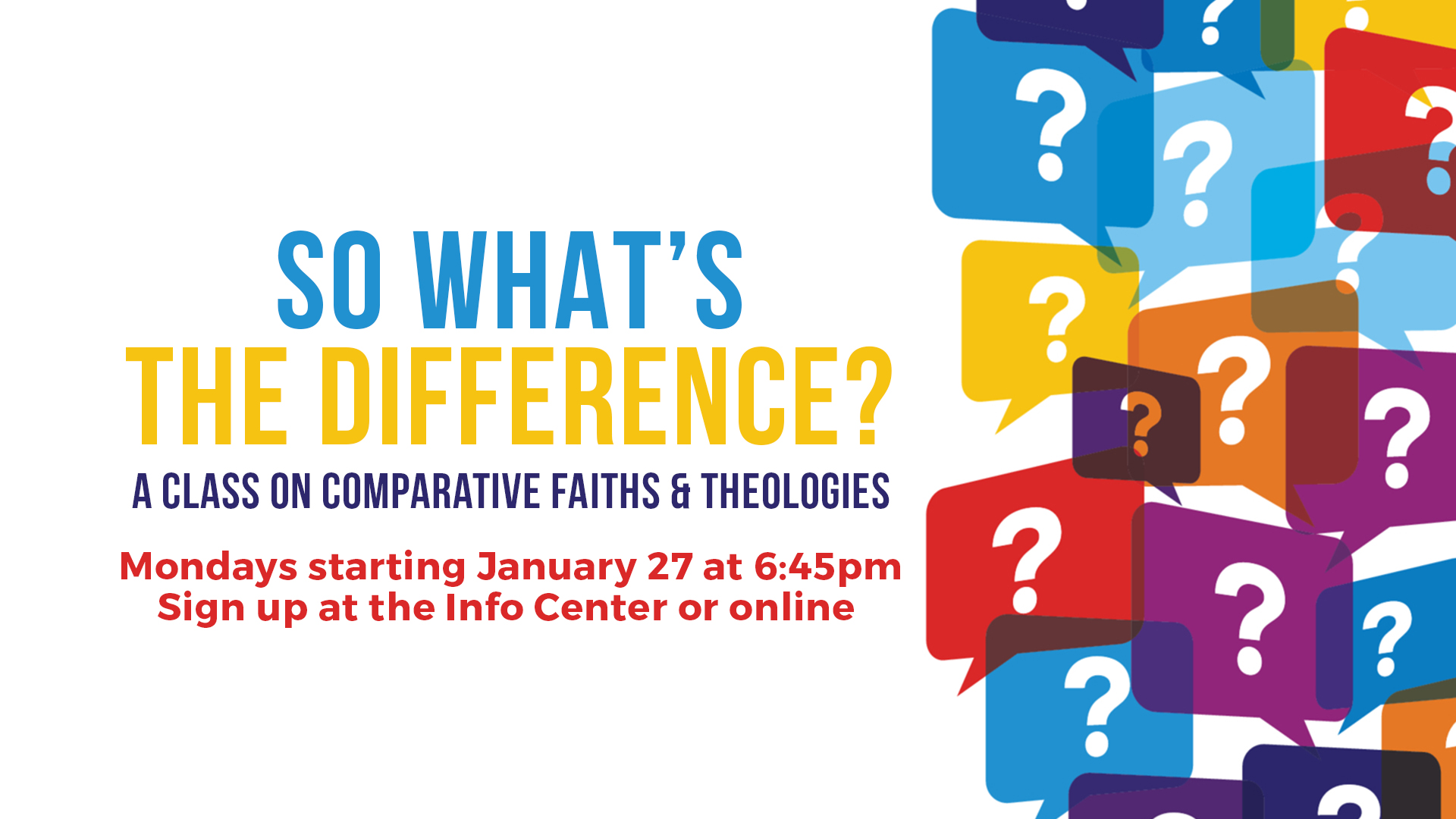 Latham So What's the Difference?
Lead by Bill Kaufmann
Location: Grace Latham - Classroom B
Date & Time: Mondays at 6:45pm, starting January 27

With so many world religions, it's no wonder people get confused. This course, using Fritz Ridenour's book, So What's the Difference?, sets the record straight. You'll appreciate comparing faiths and theologies to help you better understand your own faith.