Small Groups & Gatherings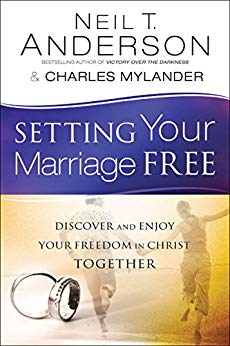 Greenbush Setting Your Marriage Free SUN-02
Lead by John & Loni Harvey
Location: Averill Park, NY
For: Married Couples
Date & Time: Sundays at 6:00 PM

The book we will be using is " Setting your Marriage Free" by Neil Anderson and Charles Mylander. the subtitle is Discover and Enjoy your Freedom in Christ Together. The same powerful principles from the Steps in Freedom in Christ that many at Grace Greenbush have participated in can now revolutionize your relationship with your spouse. This book gives biblical insight and practical helps for any marriage- whether it is healthy, in trouble, or disastrous. The course will be more effective if the couple are both alive and free in Christ so it is recommended that both individuals have read the Bondage Breaker or participated in a Freedom in Christ Discipleship course first.
This group will be lead by John & Loni Harvey. They have a Fifth wheel and love to travel. They ride motorcycles and are members of the Red Knights – firefighters that are motorcycle enthusiasts.
This group will be meeting in Avril Park, NY. This will be an every other Sunday group and will go into February with a three week break in December.