Small Groups & Gatherings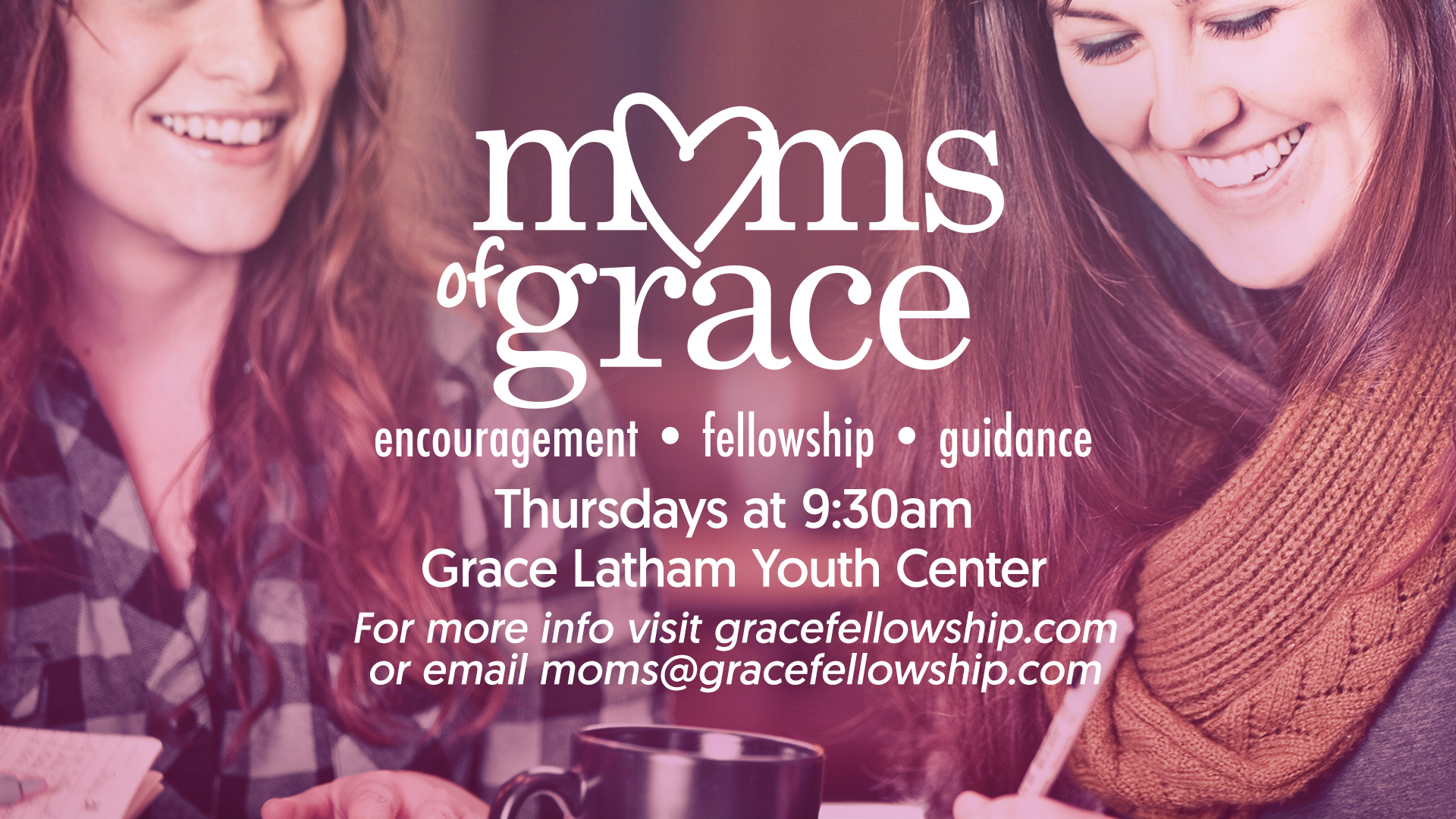 MOMs of Grace
Lead by Jessamyn Milo
Location: Youth Center
For: Moms of all ages
Date & Time: Thursdays at 9:30 AM

MOMs of Grace is a meeting of mothers with the purpose of encouraging, mentoring and building relationships, as well as supporting one another in the pursuit of Godly motherhood. This is a great place to develop friendships that may very well last a lifetime! MOMs will resume meeting this fall.
Moms of all ages are welcome! Childcare is provided for infants through age 4.
There is no charge for childcare. However, donations are accepted. Suggested donation is $3.00.
For more information, please email