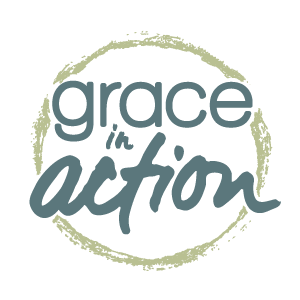 City Mission of Schenectady
The City Mission of Schenectady is dedicated to sharing the Gospel of Jesus Christ in word and deed. Their ministries are seeking to comprehensively meet the needs of the poor in a manner that dignifies and strengthens the individual, the family, and the community.
Serving Opportunities:
Community Meal Service: Wallace M. Campbell Dining Center at 512 Smith Street, Schenectady; Frequency: Monday – Friday; 5:45pm and Saturday 3pm; holiday meals and community barbeques as well; groups of 8-10
Make Sandwiches: Make sandwiches to have on hand when someone shows up who is hungry and it's not mealtime; ideal for groups up to 5
Landscaping/Gardening: Seasonal landscaping and gardening projects in Schenectady; mornings or afternoons; less than 2 hours time commitment. Also opportunity to plant vegetables in your garden for our kitchen
General Service Projects: Make food bags for the community, cleaning the dining center, and various other projects as needed; Frequency: mornings or afternoons; less than 2 hours time commitment
Work Projects: Skilled laborers are always needed to help build, paint, and renovate an apartment. There are also options for general labor, cleaning, etc.
Special Event/Project: Plan a party, family fun day, bring breakfast and lead a Bible study or fellowship, lead worship, or share your testimony during chapel
Medical Clinic: Volunteer to greet guests at the clinic on Tuesday evenings.
Ambassador: Greet everyone who comes to the City Mission to drop off donations, smile and give directions and be the face of the Mission. (Weekday afternoons)
Fitness Instructor: Teach a fitness class to residents, and teach them how to use fitness equipment.
Prayer Warriors: Set an hour a week aside to come and meet with 3-4 staff members for a
time of corporate prayer, worship, and fellowship.
Weekend Recreational Outings: Lead or help host recreational activities for our men, women, or children. (Ideas are endless)
Teaching/Mentoring: Help with teaching and mentoring residents and clients in life skills
Distribution Center: Sort donated items in the distribution center; located at 11 Cheltingham Ave. in Schenectady; Frequency: morning or afternoon commitment; schedule is flexible (chosen by the volunteer); less than 2 hours time commitment
Collections/Drives: Collect items to bless those who Schenectady City Mission serves (toys for Toystore in December; coats, hats, gloves and scarves for cold season; diapers for the little ones; toiletries for men, women and children)
Kitchen Prep Assistant (MDV): Some culinary experience is necessary; provide support to Kitchen Team as they prepare and serve those staying in the Schenectady City Mission shelters and community; Sundays 2pm-6pm
Clothing Room or Thrift Store (MDV): Provide support to those who come in to the Clothing Room in a way that encourages them and promotes dignity; help select proper attire for job interviews, school, etc. Support store staff at the Thrift Store as they interact with customers and prepare merchandise; located on Rte. 50 in Glenville; both once a week, 3-4 hour shift
Drivers (MDV): Pick up donated food from stores or local farmers; pick up donated items from the Red Box ministry; bring men and women to various appointments/ vocational training; pick up donated, medicine from local pharmacies
Child Care (MDV): Provide quality care and supervision in Hannah's Nurture Center for the children staying at the Family Life Center in a fun loving manner while their moms are in skills training. (Two volunteers needed at a time. Times vary – greatest needs are weekdays daytimes and Thursday nights from 5:00pm – 8:00pm)
White Glove Inspector (MDV): Help serve alongside residents to show how to keep the individual apartments in the Family Life Center clean and comfortable; once a week, 2 hours at a time
Baler (MDV): Provide support running our clothing baling machine while serving with men in our program (great mentoring opportunity); once a week, 3-4 hour shift
Men's Desk Assistant (MDV): Provide desk coverage and a ministry of presence in a professional and friendly manner to all who may call or visit the men's shelter; weekday mornings before 10am; Saturday afternoon and evenings/Sundays (other than 4pm-8pm)
Front Desk Receptionist: Family Life Center (FLC) or Administration Building (MDV): – Provide desk coverage and a ministry of presence in a professional and friendly manner to all who may call or visit. Family Life Center: Wednesdays 8am-12pm; Administration Building: Tuesdays or Wednesdays 12pm-2pm; additional fill in opportunities are available on an as needed basis
Service Volunteers and Mission Driven Volunteers (MDVs) are needed. Service volunteers are volunteers looking for flexible opportunities without a serious commitment. MDV's are regular volunteers who volunteer weekly, work directly with the residents and attend trainings throughout the year. Service Volunteer opportunities are listed first followed by MDV opportunities, which are denoted by (MDV).