Remember this: whoever sows sparingly will also reap sparingly, and whoever sows generously will also reap generously. Each of you should give what you have decided in your heart to give, not reluctantly or under compulsion, for God loves a cheerful giver. And God is able to bless you abundantly, so that in all things at all times, having all that you need, you will abound in every good work.
Why Give?
When you give to the work of God, you're investing in His Kingdom in a very tangible way. You're partnering with God to provide for the ministry of Grace Fellowship, as well as other ministry partners here in our area and around the world. Your gifts have paid for medicines, built church buildings, put roofs on houses, bought groceries for single parents, purchased small group materials, paid staff, and made it financially possible for Grace Fellowship to be a church with locations in four cities.
But that's just the practical side. From the perspective of our relationship with God, we know that
Every good and perfect gift is from above, coming down from the Father of the heavenly lights, who does not change like shifting shadows.
That means every material comfort we enjoy is a gift from God. How should we respond to such generosity? We can give back with grateful hearts and open hands. So whether the amount of your gift is large or small, remember that God wants our heart most of all. When we've truly given our hearts to Him, a gift of any amount is a joy and privilege.
You can give online right now.
Don't have an account? No problem.
More info on giving online
Our
Planning Center Online Giving
 system now provides the option to
give online without an account
.
If you plan to give online often, we suggest that you create an account. With an account, you have the benefit of viewing your giving history.
If you already have a Planning Center Online account, you'll want to use that when you login and donate.
If you are having login/sign up issues, feel free to email Grace Tech support.
Please ensure that you have access to the email address that you registered with when you created your account, this will be the only way to reset your password if you forget it. If you do not have access to the email address you used to create your account, you will be unable to reset your password. The solution for this issue is to create a new account with a different email address.
Your information is held securely by the Planning Center Online system. This information will remain private and will never be given away to third parties, other than to process your scheduled contributions.
You can schedule new contributions at any time and can modify or cancel those contributions at any time prior to the date they are scheduled. Once the contribution has been processed, however, it cannot be cancelled. If you have any problems or questions related to this, please email us.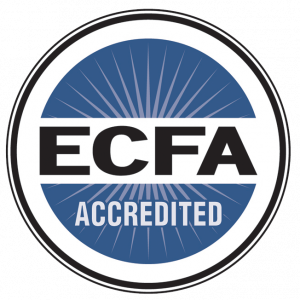 Grace Fellowship, along with 2,400 other leading churches and ministries, is a proud, long-standing member of the Evangelical Council for Financial Accountability (ECFA). ECFA enhances trust in Christ-centered churches and ministries through its annual accreditation of organizations based on Seven Standards of Responsible Stewardship, drawn from Scripture. ECFA serves as a financial accountability partner to ministries who voluntarily seek accreditation and continue to faithfully demonstrate their commitment to ECFA's high standards. To learn more about the ECFA, go to https://www.ecfa.church/Standards.aspx