Welcome to Financial Ministry

Change your financial future now! 
At Grace Fellowship, the desire of our financial ministry team is to equip our congregants with biblically based truths on how to handle your finances, get out of debt, and live generously. Twice a year, our campuses offer a Financial Peace University (FPU) class. This 9 week class is fun, engaging and uses Dave Ramsey's 7 baby steps to help you get to a place where you can have "financial peace".
For current FPU classes, click here.
Financial Coaching
We also offer financial coaching to our congregants. In these personalized/confidential sessions we have coaching teams who can assist in setting up budgets and developing strategies to minimize and eventually remove debt. There is no cost to you for these services.

These one hour online sessions are designed to concentrate on a particular financial subject and are offered throughout the year. Check back soon for class offerings!
Strategies to beat inflation, increase income and decrease expenses.
Dates TBD
Facilitators: Sue Hermitage & Michele Martin
Determine what you need to retire and how to get there.
Dates TBD
Facilitators: Bill Dow & Sue Hermitage
Fundamental Tools Of Investing
Discussing stocks, bonds, mutual funds, allocation strategies, and more.
Dates TBD
Facilitators: Shaun Roach & Scott Ferguson
Make the most of the investment vehicles available to you. We'll discuss a range of account types, (including 401(k), 529 etc) and more.
Dates TBD
Facilitators: Shaun Roach, Scott Ferguson & Charlie Holman
Meet our Financial Ministry Team: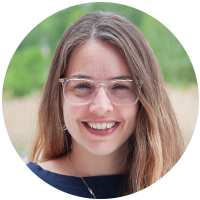 Rhiannon Antico
Hello! My name is Rhiannon (Rhi) Antico. I am originally from Western NY but have been fortunate to live in the Adirondacks, Los Angeles and most recently the Capital Region. That being said, my husband, Matthew, and I have been living in Troy, NY and attending Grace Fellowship since 2012. We have a furry family that consists of three cats and one dog. I love to garden, walk my dog and work on our personal budget!!
Volunteer Role(s):
I have been a facilitator for FPU in Halfmoon, Latham and most recently online!
Why I Volunteer:
FPU has changed the financial game for our family. The principles that are taught in FPU are simple steps that when applied actually work. Matthew and I were able to dig our way out of debt and have been able to experience the freedom that is talked about in the course. I want to help others find the freedom that is offered through FPU by  "living and giving like no one else"!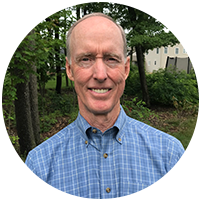 Bill Dow
I'm Bill Dow from Clifton Park where I live with my lovely wife Terri.  We are blessed with 3 children and 5 grandchildren. We are both recently retired and spending more time with our grandchildren and families (when I'm not on the golf course!)  We are members of and attend the Grace Halfmoon campus. 
Volunteer Role(s): 
I currently serve as an FPU (Financial Peace University) facilitator and coach with Sue Hermitage at the Grace Saratoga campus, and have been doing this for the last several years. 
Why I volunteer: 
As a life-long follower of the FPU principles, I felt called to this ministry to help others with a proven bible-based plan to get out of debt and save for the future.  I particularly enjoy working with couples whose marriages are stressed with financial burdens and with recent college graduates with large student loans.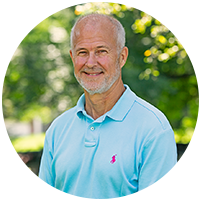 Scott Ferguson
I was born and raised in the Capitol Region of Albany, NY, and have my BS in Finance from Siena College. I am a dad to three adult children and a grandfather to 2 grandchildren. In my personal time I enjoy golf, bicycling, swimming, bible studies and of course spending time with my family. I have been attending Grace Fellowship for approximately 10 years.
Volunteer Role(s):
I have been working with the financial ministry team at Grace for the last six years in various roles. Presently I have been volunteering as a financial coach and Let's Talk Money presenter
Why I Volunteer:
I genuinely enjoy helping people feel empowered when they truly understand how to create a strong financial pyramid. Helping people with their personal financial matters has been a part of my professional career for approximately 30 years and my volunteer work with the financial ministry team is the most rewarding volunteer activity I have been blessed with.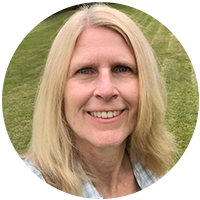 Sue Hermitage
I'm Sue Hermitage and my husband is Terry Forrester. We have a crazy dog named Ridley. After living around the country, in various law enforcement positions, we moved here to be near Terry's family. And what a glorious area to explore my love of the outdoors, hiking, biking, paddling and more to be discovered. I also love to travel. 
Volunteer Role(s): 
I volunteer as a FPU (Financial Peace University) facilitator, both for the FPU 9 week course and also the FPU Refresher course. Coaching is another love of mine, and most of my volunteer work is done at the Saratoga Campus or online. Recently I was able to be a part of the Let's Talk Money sessions.
Why I volunteer: 
I volunteer because I love to help others and make finances easy to understand.  So many people find finances and/or financial topics to be scary, and I want to help make it not so scary for them. Personal finance is another hobby (crazy weird right), which I am thrilled to share with others and to help them towards financial freedom.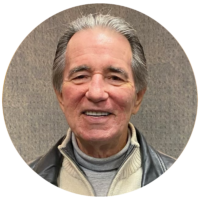 Charles Holman
My name is Charles Holman and I have been a member of Grace Fellowship Church for several years. I have been married for over 40 years to my wife Carrie. I am a graduate of Siena College with a Bachelor of Business Administration and a retired Certified Public Accountant (CPA). I worked professionally for Price Waterhouse Coopers and Computer Science Corporation. I also was self-employed as a Tax Accountant. I am an avid golfer and enjoy watching the Yankees and NY Giants.
Volunteer Role(s): 
I have been volunteering for Grace Financial Ministry for over 7 years; 2 years helping with administrative tasks with Larry VanNostrand and over 5 years coaching with Scott Ferguson. I am a presenter on Let's Talk Money, specializing in  Taxation.
Why I Volunteer: 
Since graduating from college, my career path has been in finance. I not only enjoy this work but also enjoy helping others with their financial matters. I enjoy volunteering and feel this is where God is using me.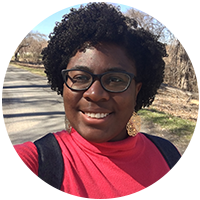 Dynasty Maitland
My name is Dynasty Maitland and I am originally from Queens, NY. I relocated to Troy, NY in 2014 to complete a degree in Business Administration at Russell Sage College. In 2015, my college counselor introduced me to Grace Fellowship and I've been attending Grace ever since!  I enjoy gardening, walking, nature & journaling.
Volunteer Role(s):
I recently joined the financial ministry team and started as a facilitator for our FPU (Financial Peace University) classes in Latham.
Why I Volunteer:
I chose to join the financial ministry team because I've been inspired by all of the coaches that have helped me along the way. My journey of personal finances started during my childhood. My grandmother always planted seeds for how to do well with money. When I was 19 I hired my first financial coach. Being taught simple things like how to create a budget & having an accountability partner to teach me how to stick to my budget was very helpful at that age.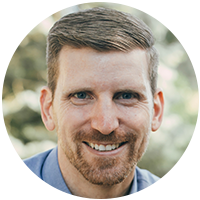 Andy Martin
My name is Andy Martin. I have been a kid's ministry teacher at Grace Fellowship for several years. My wife and I live in Halfmoon with our four children. I work as an engineer, and I enjoy exercising, woodworking, good espresso, and playing with my children in my free time.
Volunteer Role(s):
Besides being a part of the children's ministry,  I am a FPU (Financial Peace University) facilitator at the Halfmoon Campus. My wife and I have facilitated FPU at Grace as well as at a previous church we attended prior to moving to the Capital District.
Why I Volunteer:
I volunteer because my wife and I have experienced the freedom and peace of being debt free, and we want others to have that same experience! We have enjoyed leading others through the FPU journey as well as sharing our own experience with others. I aim to help people wherever they are on this journey, and to help them make it to that next step.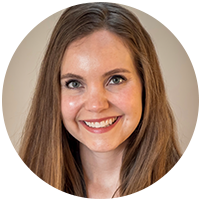 Melissa Martin
My name is Melissa Martin. I grew up in a remote, rural part of Michigan and moved to New York in 2013 with my husband for new job opportunities. I work as in-house counsel for a local company. Outside of work, my time is filled with our four kids. I love to spend my free time outdoors whether caring for our lawn or hiking in the mountains!
Role(s): 
I am a FPU (Financial Peace University) facilitator at the Halfmoon Campus.  I also facilitated an FPU class with my husband at a prior church we attended before we moved to the area.
Why: 
I attended my first FPU class in 2012 with my soon-to-be husband; we only missed one class because of our honeymoon! With a mountain of student loans, we needed the class as much as anyone. We took away so much from the class – motivation and focus to pay off our school loans, ability to communicate with each other about money, and perhaps most importantly, a plan and a vision for our financial future. Taking this class was one of the best decisions I have ever made, and I want to provide others with the opportunity to experience the freedom and blessing associated with handling money God's way.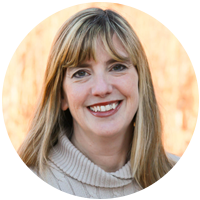 Michele Martin
My name is Michele Martin, and I am constantly in awe of how God has blessed me. Besides the privilege of being on staff at Grace for over 20 years in various roles, I have 4 beautiful children and have been married to my husband Joe for over 25 years. In what spare time I have, I love reading, making homemade cards, photography, baking, traveling and connecting with friends.
Role(s): 
One of the areas that I oversee is our financial ministry, and it is the one I am most passionate about. I have an amazing volunteer team, made up of a group of people who are also passionate about finances and helping others in this area.
Why: 
I believe this is an area that God has gifted me in, in that for as long as I can remember, I loved (and still do!) figuring out ways to save money and share these tips with others. I also love helping others get out of debt and to experience the peace that comes with financial freedom. It's such a wonderful privilege to work with people and share in their success stories. It can be done!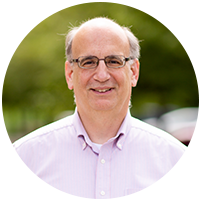 Bill Pizer
My name is Bill Pizer.  My wife and I have been married since 2004.   In my spare time, I
enjoy bowling, hiking in both the Adirondacks and the Catskills, cooking and playing
Scrabble. I am a computer programmer for a small liberal arts college in the area.
Volunteer Role(s):
I have been a member of the financial ministry since 2008. I have been serving as a financial coach in Latham since 2008.   I have also been a part of the Let's Talk Money sessions as a presenter.
Why I Volunteer:
My wife and I took the FPU class a while ago. Taking the class really helped us understand budgeting and money better. Since that  time, we have been volunteering in the ministry. I really  enjoy meeting new people and helping them be good stewards of God's money.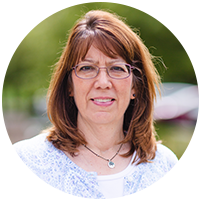 Lori Pizer
My name is Lori Pizer and I have been a member of Grace Fellowship since 2003. I have been blessed to be married to a wonderful man for many years, who is also my coaching partner within the Financial Ministry.  I have had a long career at Russell Sage College as Director of Institutional Research. Also, I have a great love for animals and for spending time outside. Hiking, XC skiing, kayaking, and picnicking are at the top of my list, while also taking in all the beauty that God created for us to enjoy.
Volunteer Role(s):
I have been a financial coach for many years with Grace Fellowship, which I enjoy so much. It's a blessing to meet so many nice people and help them on their journey to financial freedom. I have also participated as part of the Let's Talk Money sessions.
Why I Volunteer:
I volunteer at church as I think it's important to give back to the church and bless others as God has so abundantly blessed me. Being a coach gives me the opportunity to share my experiences in a way that would help others on their financial journey. This ministry can have such an impact on your life now, as well as future generations and I'm blessed to be part of that.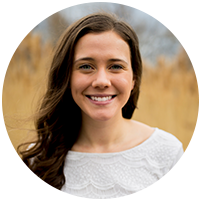 Allee Roach
My name is Allee, and I am married to my fantastic husband Shaun. We are the parents of three beautiful kids and a Goldendoodle, and we love being part of the Grace Fellowship community. In addition to facilitating Biblical and practical conversations about financial stewardship, I love to race in half marathons and visit local farms.
Volunteer Role(s):
I am currently a FPU (Financial Peace University) facilitator and Let's Talk Money presenter. I have also facilitated a financial class for teens, which is a new area that the financial ministry team is branching into.
Why I Volunteer:
There are few things in life that reveal our priorities and passions more than our bank statements. Our money habits – where and how we spend – and our theological beliefs about how money should be managed, will radically shape our character, families, and future. It's critical that we talk about it, and it's an honor to take part in those life-changing conversations.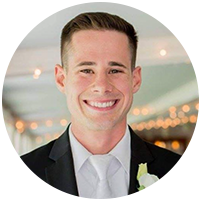 Shaun Roach
My name is Shaun. My beautiful wife, Allee, and I have been married since 2015. We are proud parents to three kids and their older brother, Oliver (dog). For fun, I enjoy playing basketball, watching documentary films, and playing board games. 
Volunteer Role(s): 
I am a FPU (Financial Peace University) facilitator with our Grace Latham campus, a Let's Talk Money presenter, and recently my wife and I facilitated a new financial class designed specifically for high-schoolers and those starting college.
Why I volunteer: 
God has used this ministry to shape my understanding of stewardship, which has helped me to understand Him better. The Bible talks so much about money, and I believe it's an area of opportunity for most Christians to grow in. We are privileged to hear stories of lives and marriages being transformed through this ministry. In short, it's a blast.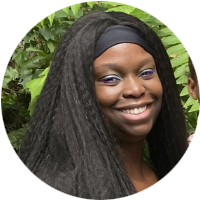 Gilly Smith
Hi, I'm Gilly Smith. I love God and I have seen him work miracles in my life. I am a wife and a mother to a beautiful daughter. We have moved around but are settled in Troy, NY right now. Math was always one of my favorite subjects and I've had a savings account since elementary school. I hope to make a difference before I get to Heaven and my newest hobby is making things out of resin.
Volunteer Role(s):
I recently became a FPU facilitator and am looking forward to teaching more classes in the future. I look forward to continuing to serve in person and in other areas of the financial ministry.
Why I Volunteer:
I credit my ability to handle money well to my mother, Carol Pompey. She has been such an amazing role model to me. I would have easily been in debt, like many others, if she wasn't guiding me. I was a Business Administration major at HVCC (Hudson Valley Community College) and there I took a class that helped me identify my "wants" from my "needs" and that also set me up for a great financial future. I want to share my knowledge, help people get out of debt. and make smarter financial decisions.