SERVICE TIMES
Sundays at 9am & 11am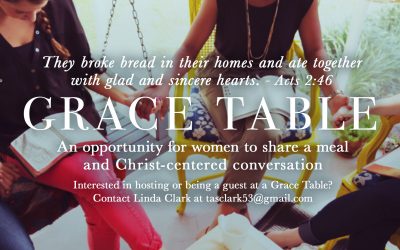 Women of Grace Saratoga join together for nourishing food and fellowship at Grace Tables, a great place to get connected in an informal and fun way.  Grace Tables are a source of encouragement for women in their faith journeys because this is a place you can share...
read more
Welcome to Grace Saratoga!
I'd like to share with you a few reasons why I'm excited about this city and our church. Saratoga is a city of great diversity and God has given us a passion and a vision to be a part of this unique culture and bring the gospel to the city and the surrounding region. Our vision is to not just establish a church in Saratoga, but rather to be indwelt in the city, living the gospel through godly relationships, through a vibrant church, and through intentional prayer. We desire to be a contributing and positive part of Saratoga while honoring God as His church. Grace Fellowship is a multisite church and we are privileged to be a part of this movement of God. We currently have church locations in Latham, East Greenbush, Halfmoon, and here in Saratoga. It is this multisite approach that allows our church to strategically have a presence in different communities while keeping our central message of the gospel consistent. This is why we are excited to be here in Saratoga! I invite you to join us in this community of faith as we grow as a church.
Blessings in Christ,
Mike Adams
Saratoga Lead Pastor
Questions or concerns? Feel free to email our church offices.