73 Troy Road, Suite 1A, East Greenbush, NY
Sunday services at 9am & 11am
518/629-5316
Welcome to Grace Fellowship Greenbush!
We are a growing community in the eastern suburbs of the capital region. Whether you are exploring who Jesus is for the first time or looking for a community where you can connect and grow in your relationship with Him, it would be our pleasure for you to join us.
Blessings in Christ,
Dave Hemmerle
Lead Pastor, Grace Fellowship Greenbush
Visit us this weekend!
Sunday services at 9am & 11am
73 Troy Road, Suite 1A, East Greenbush, NY
Grace Greenbush is a vibrant, growing community centered on Jesus, committed to deeply loving others and living out the grace of the gospel.  Whether church is familiar to you or something you are just starting to explore, you are welcome here.
Directions
News & Upcoming Events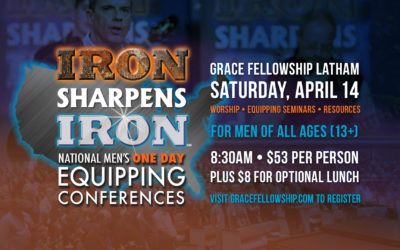 National Men's One-Day Equipping Conference.  For men of all ages (13+) When:  Saturday, April 14th Time:  8:30am Where:  Grace Fellowship Latham, 20 Delatour Rd, Watervliet, NY 12189 Price:  $53 per person, plus $8 for optional lunch Special keynote speakers, Dr....
read more
Have you "liked" us on Facebook?
Get ministry updates, find encouragement, and connect with our congregation.