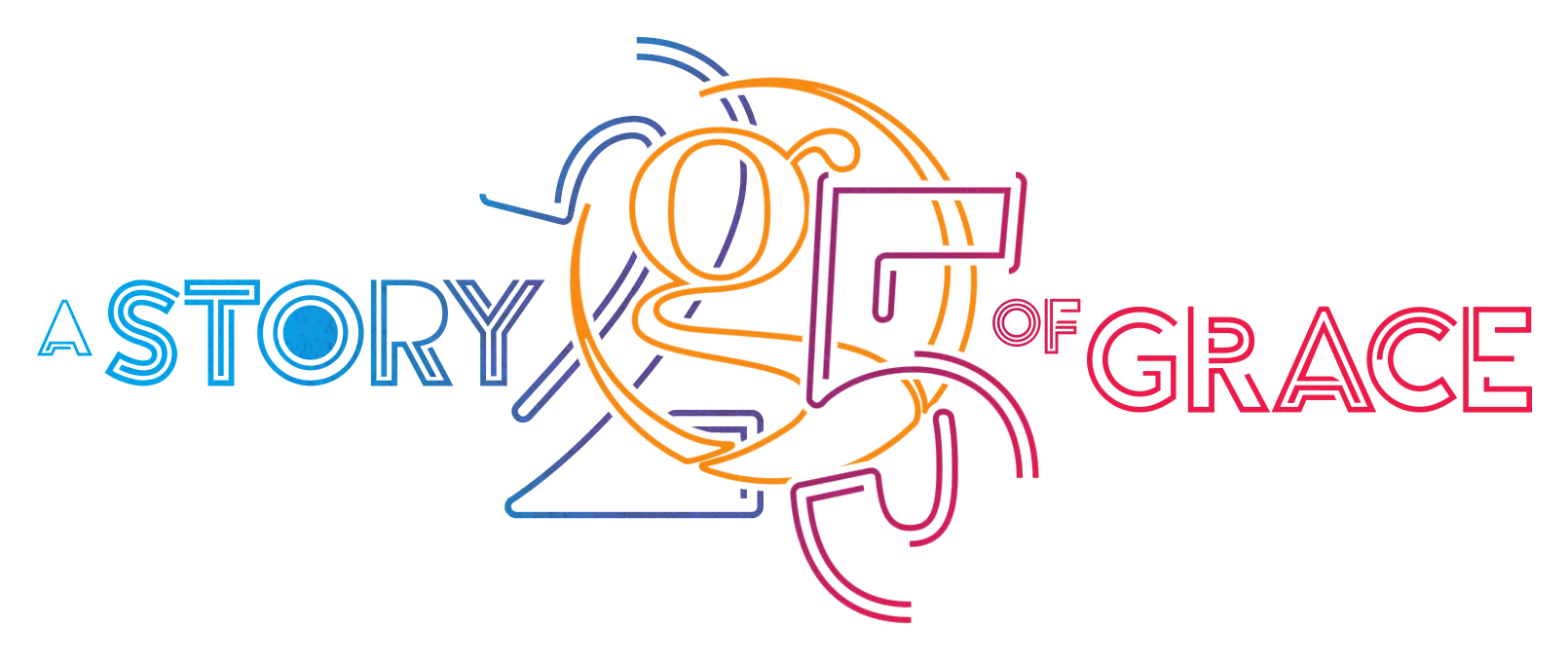 G25 – A Story of Grace
March 21, 2018 marks the 25th anniversary of Grace Fellowship Church, and we're going to take the opportunity to celebrate together that evening. There will be a churchwide live event held at the Grace Latham campus at 7pm on Wednesday, March 21.
The theme for the night is "A Story of Grace." The evening will consist of both a quick glance in the rearview mirror, as well as a look forward into what God will do with us in the future. Arrangements for childcare are in the works, and the entire church from all 4 campuses is invited to attend and celebrate together!