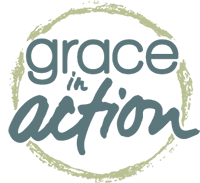 Capital City Rescue Mission
Capital City Rescue Mission is dedicated to proclaiming the life-changing Gospel of Jesus Christ to the homeless and needy of the Capital Region. Providing for the whole person – body, mind and spirit – with a goal of helping individuals mature in Christ and return to society as productive citizens.
Location: 259 South Pearl Street, Albany
Grace Coordinator: Elisa Minchin
Serving Opportunities:
Prayer Ministry – Pray for the people who will be sleeping in the shelter beds, leaving them a card saying, "I prayed for you today," and a personal message of encouragement
Childcare – Provide childcare for Celebrate Recovery participants on Friday nights, 7pm – 9:30pm
Crafters – Ladies to teach crafts in the New Faith Program; also need people willing to repair bed sheets damaged from over use
Construction – Men who are skilled in general carpentry, demolition or concrete/masonry are always appreciated
Serving Meals – Includes setting tables, serving meals and light cleanup; Age considerations: 12 years or older serving behind the counter, other serving opportunities are available for children younger than 12; Frequency: Lunch 10:30am – 1pm (Mon-Sat), Dinner 5:30-7:30pm (Mon-Sat), and Dinner 3:30 -5:30pm (Sun)
Sandwich Making – Make sandwiches for bag lunches
Office Work – Mailings or other office related projects and help with special events; Frequency: Monday – Friday; 9am – 5pm; newsletter mailings in February, June, September and December
Donation Drives – Sponsor a drive for food, used clothing or personal hygiene items; seasonal drives for school supplies, winter apparel, or Christmas gifts (hats, gloves, socks and new toys)
Sorting clothes – The Blessingdales Clothing Room; Frequency: Monday – Friday; 9am – 3pm
Special Projects – Cleaning/outdoor work/carpentry/drywall/painting/ maintenance; ideal for groups of 4 or more
Tutoring – Men tutoring men in reading, math, or other skills at the Innovative Learning Center; Frequency: regular availability necessary for a couple hours weekly; Monday – Friday; 9am – 3pm
English Tutors – Prepare students for the TASC Essay section; also Early Literacy – teaching reading and writing for adult non-readers; must be able to give at least an hour once a week; 11:30am – 12:30pm or between 1pm and 4pm
Liaison to Staff – Assist volunteers during evening meal; by leading in prayer for those who choose to be prayed for; step in to help where there is a need serving/clean up/etc; Frequency: once a month for approximately 2-3 hrs, either during the week or on weekends
Musicians – Christian musicians, choirs and worship teams to provide music for chapel. 5:00-6:30 pm.
RN; MD; Pharmacist – Work with Nurse Practitioner in the medical clinic: take medical history and blood pressure, and dispense medications; Frequency: approximately 2-4 hrs on an as needed basis
New Faith Family Center – A program offering transitional housing for up to 35 women and children. Serving opportunities include: Discipleship, mentoring, childcare and hairdresser
Van Washing – Every Friday – Vans are used to transport all sorts of needed materials as well as people. They need to be thoroughly cleaned on a weekly basis. Sign up for one time or more than once. 1:00 – 3:00 pm