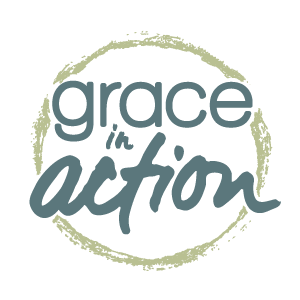 Capital Roots
Capital Roots – formerly Capital District Community Gardens – was started as a community service project by Garden Way in 1975. Their current focus is to reduce the impact of poor nutrition on public health in New York's Capital Region by organizing community gardens, providing healthy food access, offering nutritional and horticultural education for all ages and coordinating urban greening programs in Albany, Rensselaer, Schenectady and southern Saratoga Counties. They manage 50 neighborhood gardens that serve 4,000 residents in these communities.
Location: 594 River Street, Troy, NY 12180
Grace Coordinator: Maureen Gonzalez
Serving Opportunities:
Food Access
The Veggie Mobile®, Healthy Stores, The Veggie Mobile® Sprout and Taste and Take utilize volunteers year round to bring fresh produce to urban locations through the Capital Region.  Ride along on the Veggie Mobile® and offer Taste and Take samples to shoppers or help out in the Food Hub sorting and bagging produce.

Squash Hunger
The Squash Hunger Program collects surplus produce from gardeners, farmers, and markets around the Region for donation to area food pantries, soup kitchens and shelters.  Volunteers help distribute produce donated through collection bins around the Region to area feeding programs.  They also harvest surplus produce at farms and orchards while others visit area farmers markets each week for delivery to local pantries. 

Produce Project
Assist with maintenance and operations of our 3-acre urban farm in Troy.  Volunteers maintain the large and beautiful flower border; assist with weeding, mulching and other tasks as needed.  The Produce Project uses volunteers May through November (weather permitting).  

Events and Administrative
Capital Roots organizes three annual events to help raise funds and visibility for the organization.  Throughout the year, volunteers help with bulk mailings, data entry, and requests for donations.  Volunteers are especially needed the first Sunday in May for our annual Spring Brunch fundraiser and the months leading up to it!

Community Gardening Program
We manage 52 neighborhood garden sites throughout Albany, Rensselaer, Schenectady and southern Saratoga counties that support 4,000 residents.  Much of the work is outdoors mowing, weed whacking, clearing brush, painting, fence and shed repair, and soil spreading.  Lend a hand with small engine maintenance and repair on our large fleet of mowers, rototillers and weed whackers.

Urban Greening Program
Capital Roots works with local municipalities to plant city street trees throughout the Capital District.  Local high school and college students plant trees under the leadership of volunteer planting supervisors.  A planting demonstration is held before the volunteers move on to their designated planting sites.  The one-day tree plantings are typically held in late October.